"We endeavor to deliver our clients the easiest, comfiest and most affordable way to get fishing on the Clarence River with the latest and best equipment available."
We selected Hobie kayaks for our business because they are the best kayak on the market – bar none. You need to experience the comfort, stability, ease of use and speed of a Pro Angler to fully understand just how good these craft are.
Available 7 days a week and all public holidays – we are here to accommodate your every fishing desire."
Our Kayaks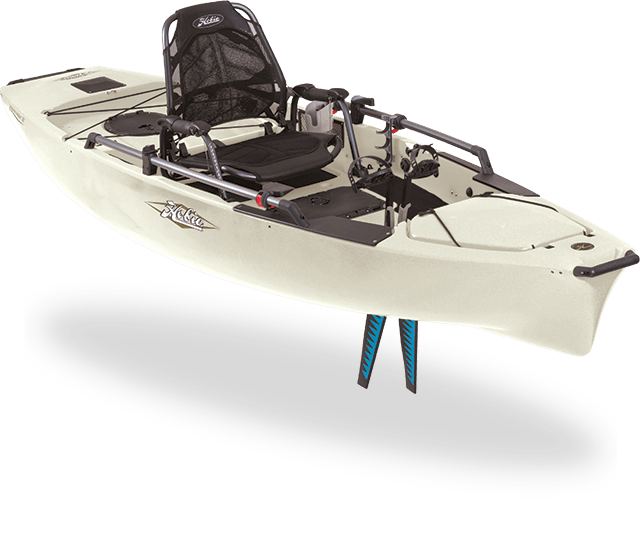 Hobie Pro Angler 12
Dominate the water, fresh or salt. The Pro Angler 12 deploys all the big-boat fishing features of the 'PA' series on a 12-ft. long platform that fits neatly in the back of most any pickup truck.
Keep a half-dozen rods rigged and ready in the four standard horizontal and two molded-in rod holders. Confidently stand and fire cast after cast. The elevated Vantage ST seat makes it easy to move around the boat.
Hobie Pro Angler 14
Hobie's original Pro Angler packs extreme fishing utility, with scads of (that's six) horizontal rod lockers, enough tackle compartments to empty a store, and an elevated Vantage ST seat that's as much easy chair as captain's perch.
There's a non-skid deck for standing—a huge advantage for sight fishing—and veritable acres of H-Rail for mounting rod holders and electronics. All this on a spacious 14-foot platform, with no need for a gas tank. Hobie's unique MirageDrive with Glide Technology provides efficient, quiet propulsion.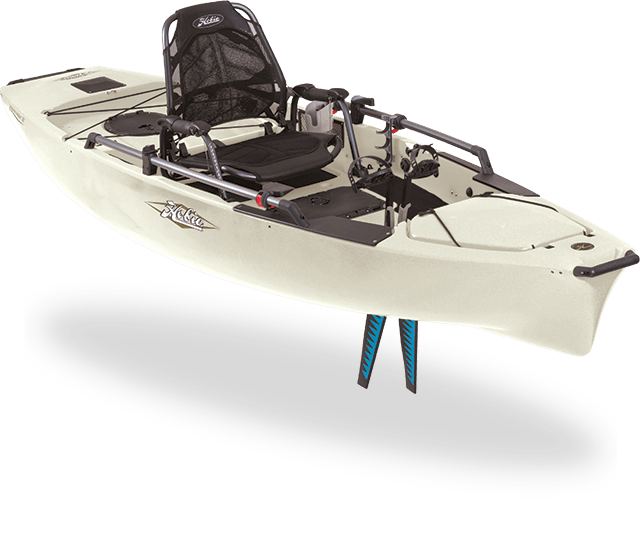 Accessories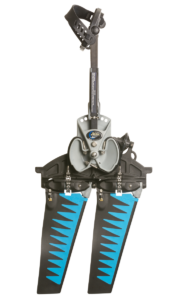 Mirage Drive

The ungainly paddle is replaced by the sheer efficiency of the MirageDrive pedal. With the largest human muscle group now in play, kayaking becomes easier and more efficient than ever.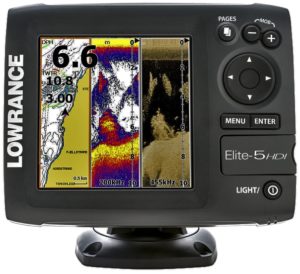 Lowrance Combo

The Lowrance® HOOK-5 is a fishfinder/chartplotter that offers proven features at a great value without compromising the quality anglers have come to expect from Lowrance.
Lowrance-exclusive, brilliant, high-resolution, 5-inch, color display
CHIRP Sonar plus DownScan Imaging™ — the power of today's leading fishfinder technologies combined to provide the best possible view beneath your boat.
Advanced Signal Processing (ASP) reduces the need to manually adjust settings to see fish, structure and bottom detail more clearly.
Convenient Page selector menu with quick access to all features using one-thumb operation.
Multi-Window Display lets you quickly choose from pre-set page layouts – including a three-panel view.

Power Pole – Micro

With the simple push of a button the efficient, all-electric Power-Pole Micro quickly and quietly anchors your Hobie Pro Angler in up to 2.2m of water. The "Stealth" 60 watt low RPM high torque electric motor is easily powered by a 6v battery and deploys at 0.3m per second. Optional action camera mounts to use your GoPro or similar atop the spike available upon request.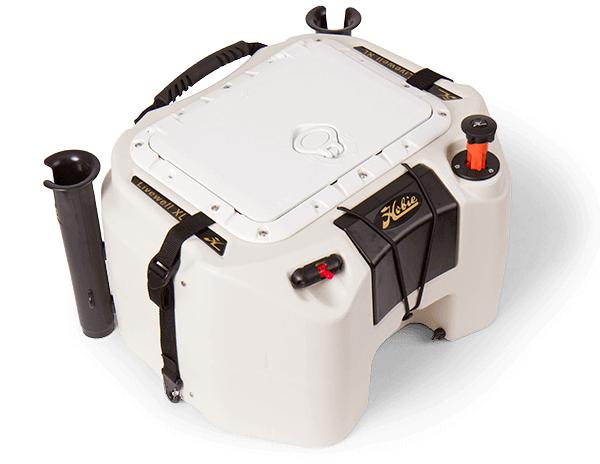 Livewell XL
Keeping your catch alive has never been easier. Water intake and discharge tubes fit right into the existing cargo area scuppers. With the capability of holding up to 41L of water this tank can handle almost anything you might throw at it.The Livewell XL* includes a 6V sealed gel cell battery, high flow Attwood pump, corrosion resistant power switch and 2 x vertical rod holders. Easy to prime and perfectly balanced on the kayak you won't want to go out without one!